Welcome to my business site.
(please click link at right for pictures)
I operate a traditional one-man cabinetshop in New Hampshire in the foothills of Mt. Whiteface. For the past fifteen years or so I have primarily existed on custom work and furniture commissions. Occasionally I would do a production run of some furniture item and sell it in local shops. Although I am still happy to accept custom orders, I would like to offer more furniture pieces out of the showroom. Check out my product descriptions and photos. If you see something that interests you, you may call, mail, or email. Very soon I will be able to accept your credit card for payment.
My favorite style is early American and I have had good success using old Shaker designs, methods, and details. Over the years I have been involved in the design and construction of libraries, mantlepieces, sliding indian shutters, doors, windows, chairs, tables, cupboards, and kitchens as well as architectural work such as timber framed buildings in the old mortice and tenon style and interior finish such as wide pine and raised panel wainscotting with chair rails, early type "bead and feather" wall panelling, and entire rooms of raised panelling coordinated with the door, window, and fireplace trim. Feel free to get in touch with me if you have questions concerning any of these items.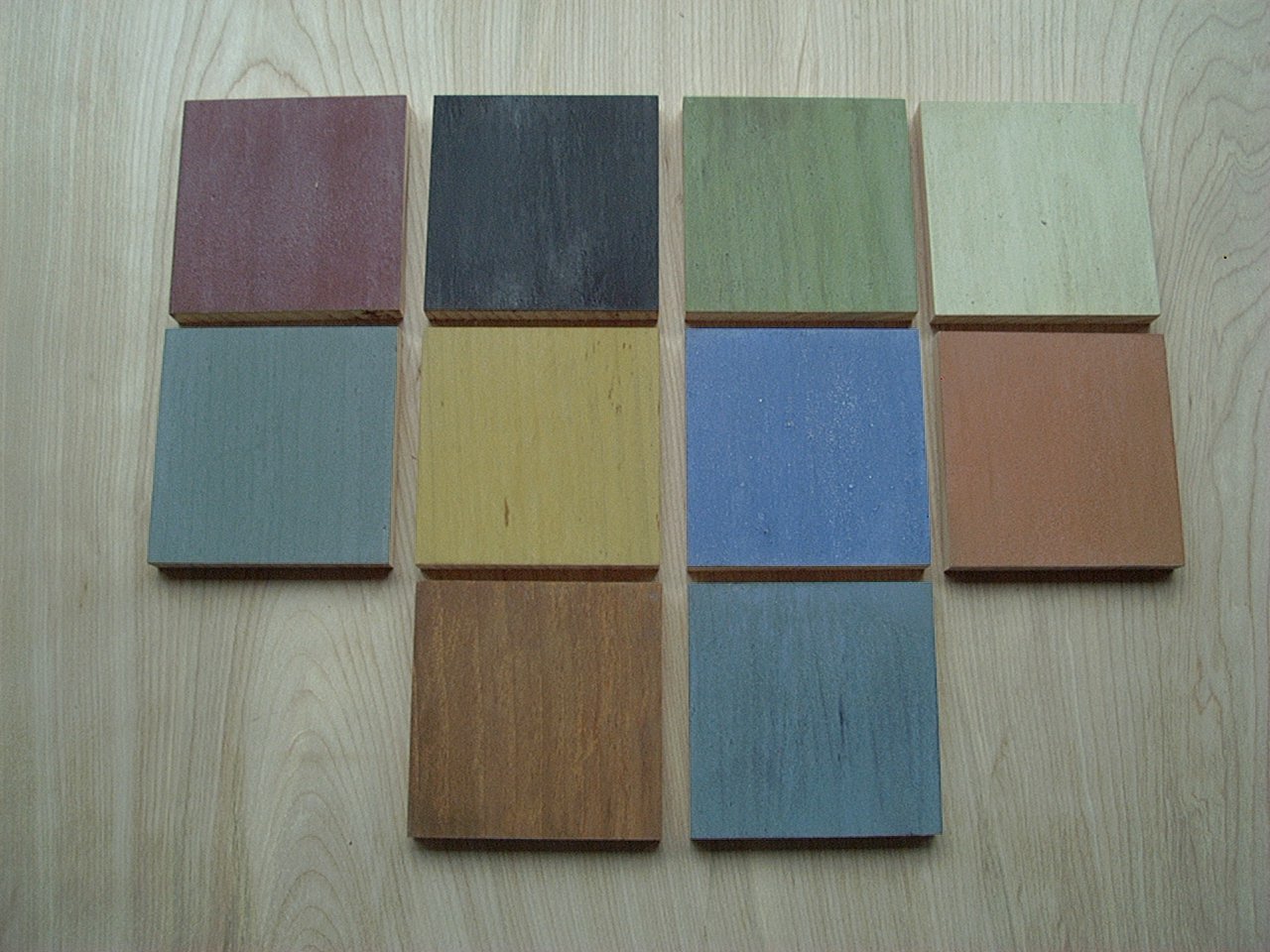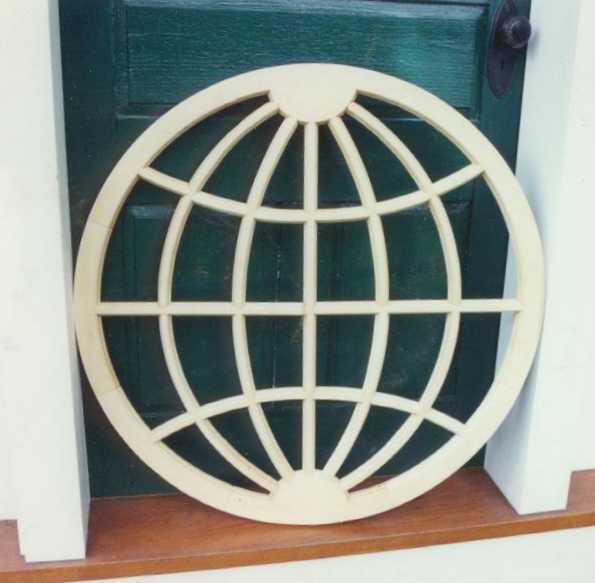 This is a photo of a custom window known as a "Globe Window" The original is in a prominent location in my town up high in an old school building. The customer saw it daily and finally just had to have one. It comes with a steam-bent window frame with casing and is priced at $3000.
How to contact me: As this site is under construction, I'll list my phone number - (603) 284-6454 and my email - jdodge@worldpath.net. My address is Jerry Dodge Custom Woodworking, PO Box 17, North Sandwich, New Hampshire 03259. Please feel free to get in touch any way you wish (email is probably easiest). Please click on "products catalog page" link at upper right for photos of products.
At left are samples of milk paint colors and one stain which I usually keep in stock for painted pine pieces. Starting at top left are barn red, pitch black (stunning as an ebonizer when rubbed and waxed), bayberry green, buttermilk, sea green, mustard, federal blue, pumpkin (looks somewhat like aged "pumpkin pine"), country brown gel stain (ages pine like old beams), soldier blue. Milk paint is an authentic colonial finish which wears a bit at edges to give a nice antiqued look. For hardwood pieces either a satin varnish or hand rubbed oil is usual.